The Hazel Outdoor Discovery Center is located at 4025 Cooper Road in Eden, Maryland. The road leading to the HODC is known as the "Cooper Loop," and is popular with cyclists seeking long-distance adventures through scenic farmland and Wicomico River wetlands. The HODC is located between the Wicomico River's historic Whitehaven and Upper Ferries.
Scout, school, religious, and other community youth groups are encouraged to schedule day and night experiences at the HODC. The Center is available through reservation only. Once reserved, the HODC is your private, secure 500-acre park for your organization's youth activities.
The best part? Thanks to the generosity of Mr. Richard Hazel and the Hazel Foundation, the HODC is made available at no cost to organizations dedicated to serving our youth.
The lodge at the Hazel Outdoor Discovery Center is a 24' x 48' indoor space perfect for classes, meetings, and sleepovers. The lodge is handicap-accessible and is equipped with two bathrooms, one shower, tables and chairs, a flat screen TV for presentations, and heating and air conditioning. Parking is available on lawns near the lodge.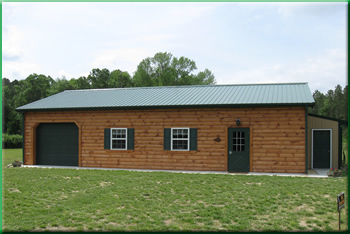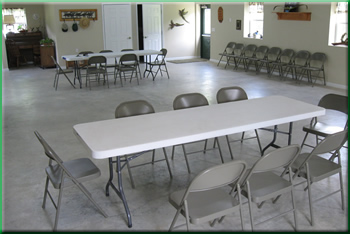 The Pavilion and Campground
Adjacent to the lodge, a covered pavilion provides outdoor seating for large groups. A grill is available for cookouts. Campsites can be set up on the large, grassy areas surrounding the lodge. Campfires are encouraged in the designated areas. An outdoor spigot is available for washing dishes and cleaning up gear. Please be aware that all groups must remove their own trash and recyclables.
The Hazel Outdoor Discovery Center is perfect for introducing kids to the outdoors. For young anglers, nearby fishing ponds are stocked with bass, sunfish, and catfish. The HODC can be explored along miles of gravel roads and forested paths. While hiking or off-road biking, you may discover whitetail deer, red and gray fox, wild turkey, eastern box turtles, bullfrogs, and the endangered Delmarva fox squirrel.
Grab a copy of our Nature Trail Map, optimized for a standard sheet of paper.
We ask that all campers follow our rules while visiting the Hazel Outdoor Discovery Center. It's important to respect the property so that it may be enjoyed by all.